Here are some pics of Jack, taken yesterday, September 1st 2008. When I look at them I feel like crying; because Jack looks so gorgeous and I look so rubbish!! They are both so far ahead of me now that I look nowhere near good enough to be riding them, and if someone else had been schooling them I would be mortified, and wouldn't post these pics!
However, the fact is still that no-one else has ever sat on either of them, ever, and I haven't even had a lesson on either of them, so, with the improvements they are making, whether because of me or in spite of me, we are getting there, just us together, all on our own, so I hope that I care about how badly I sit much more than they do!
I will never stop running to try and catch them up, to make it easier for them, and I don't feel that I ride well enough to deserve them, but if love counts for anything, well, no one could ever love them or appreciate them more than I do.
Shoulder in on both reins: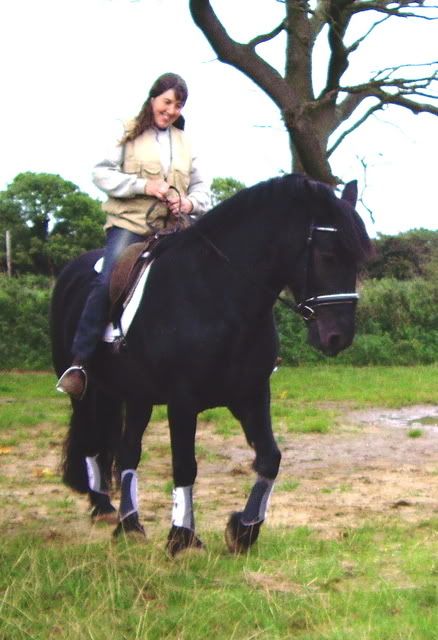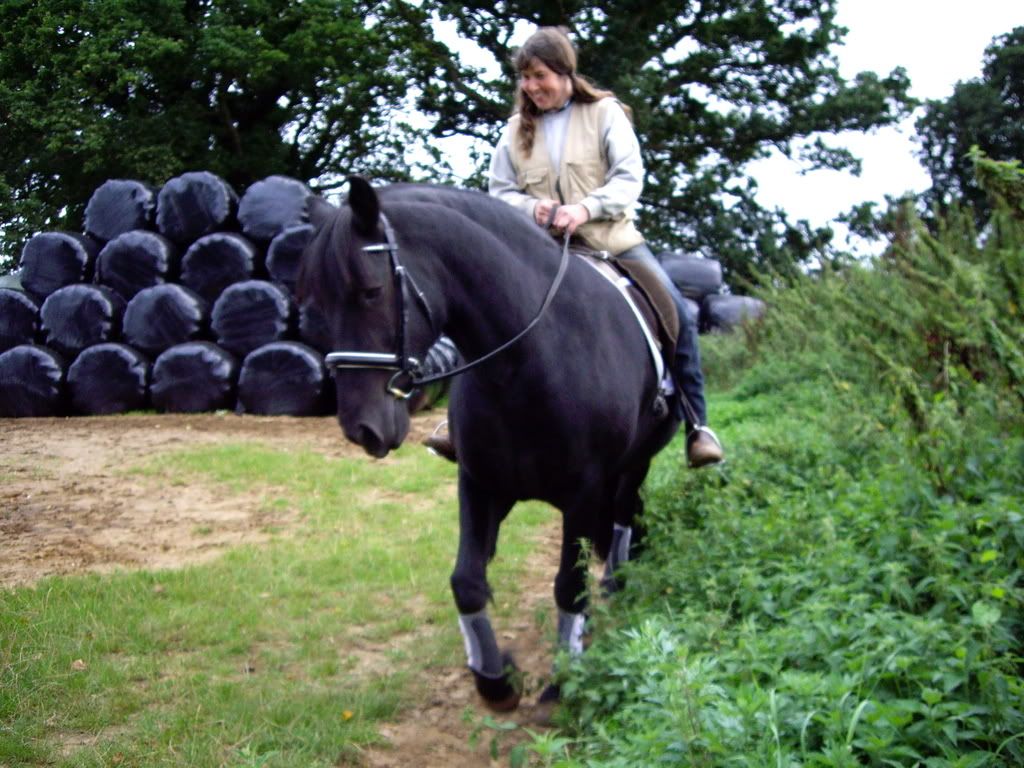 Travers: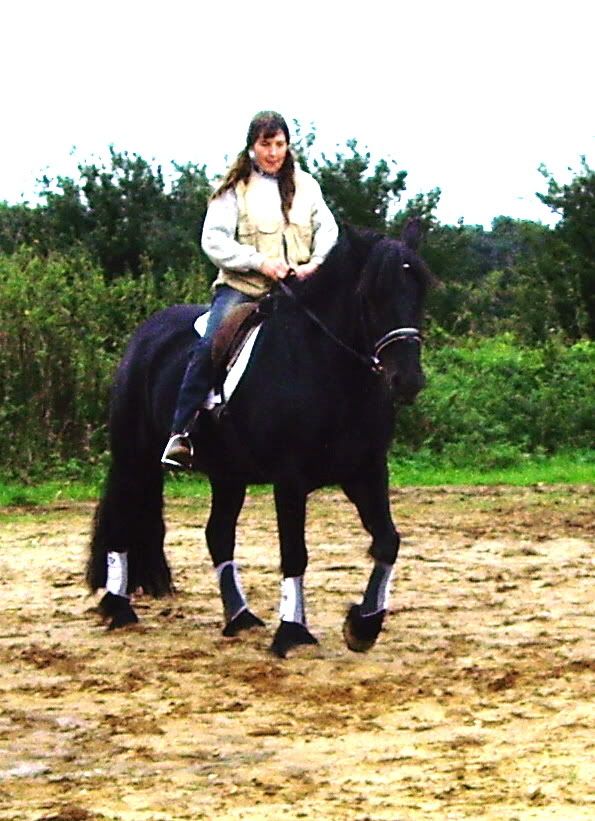 Walk pirouette: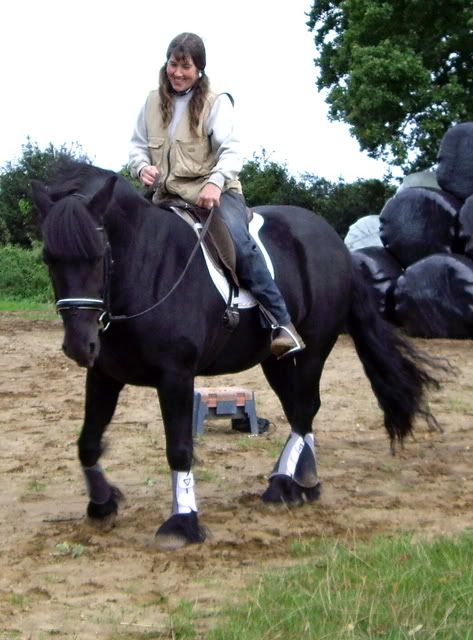 The rest: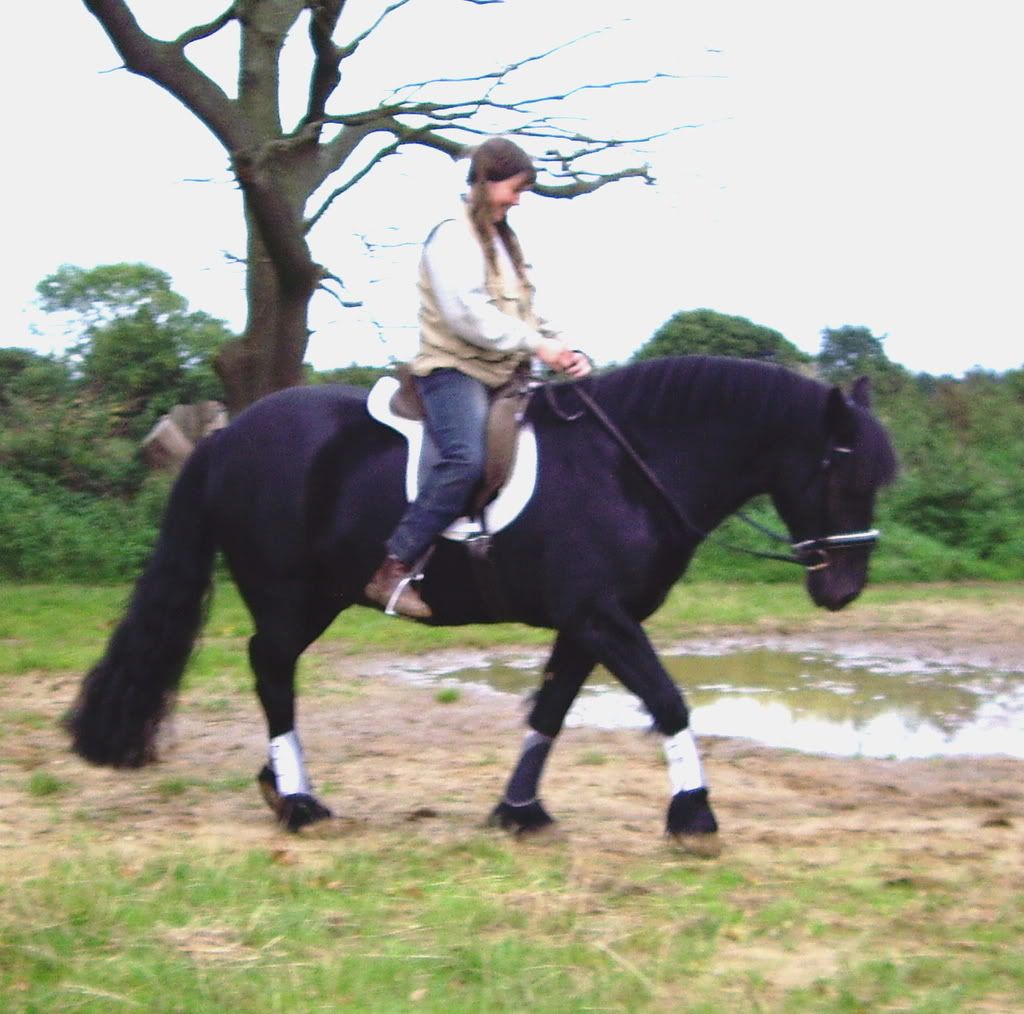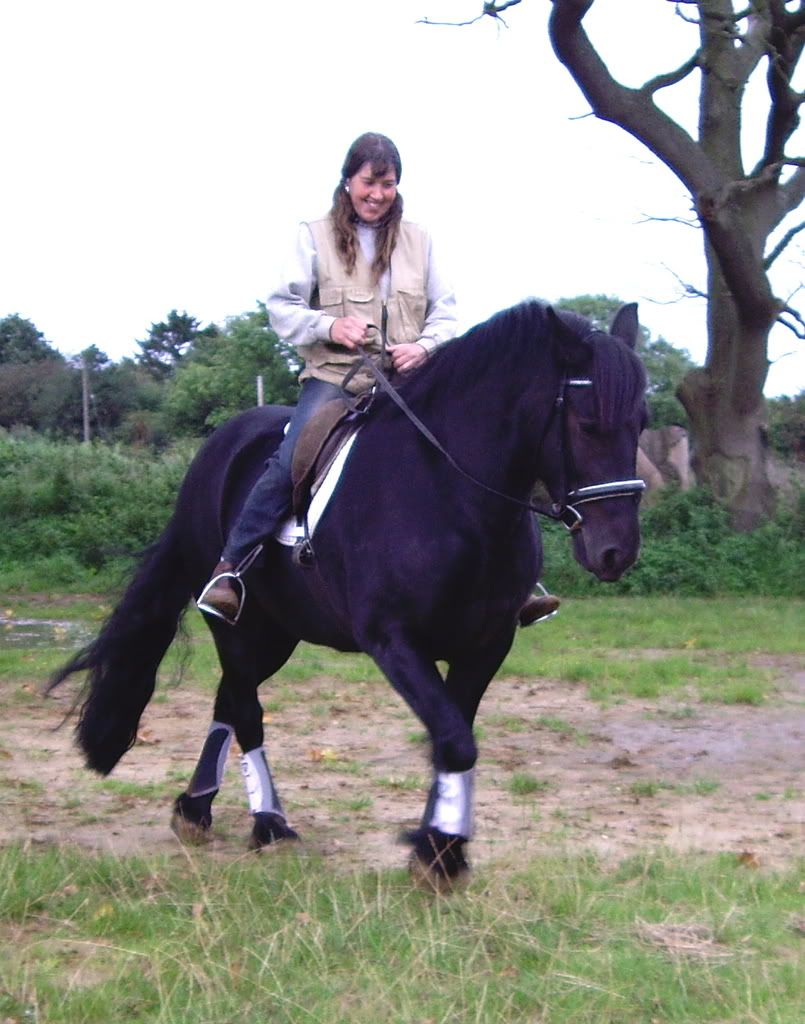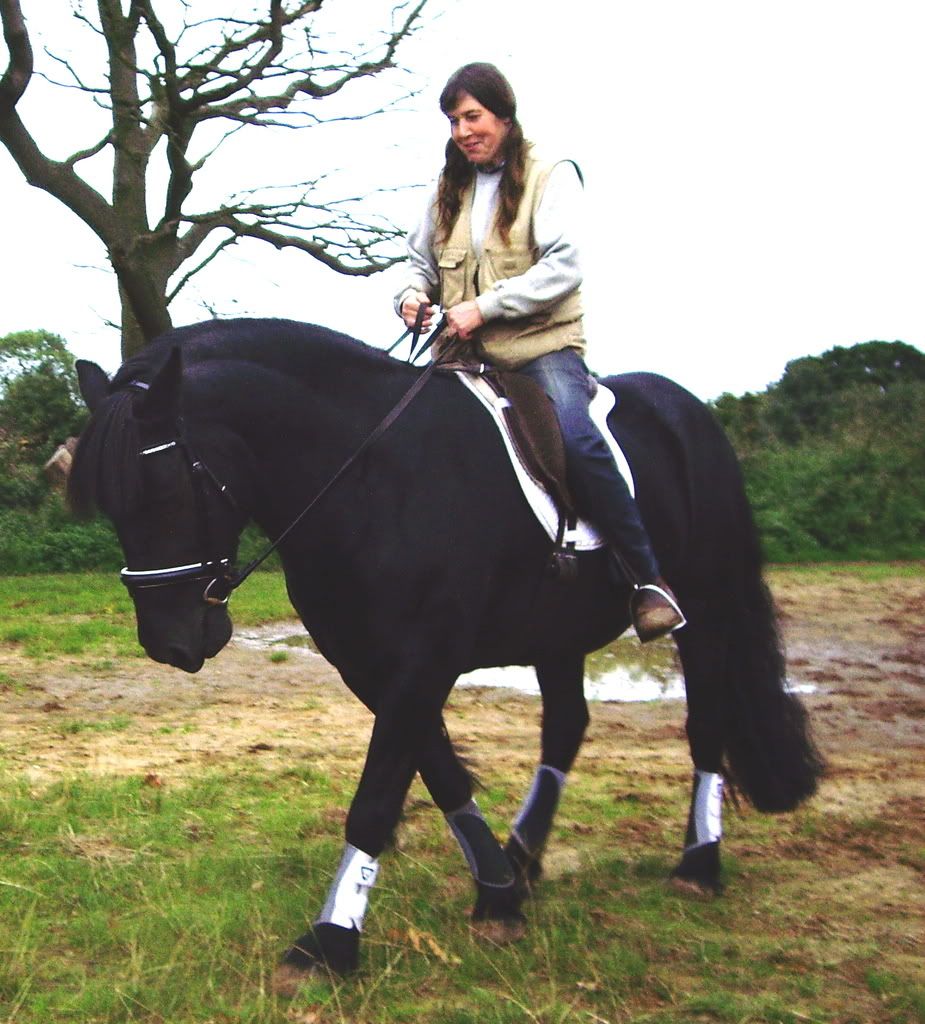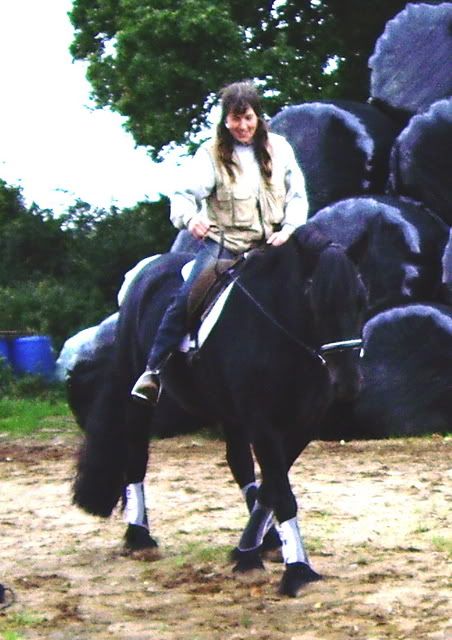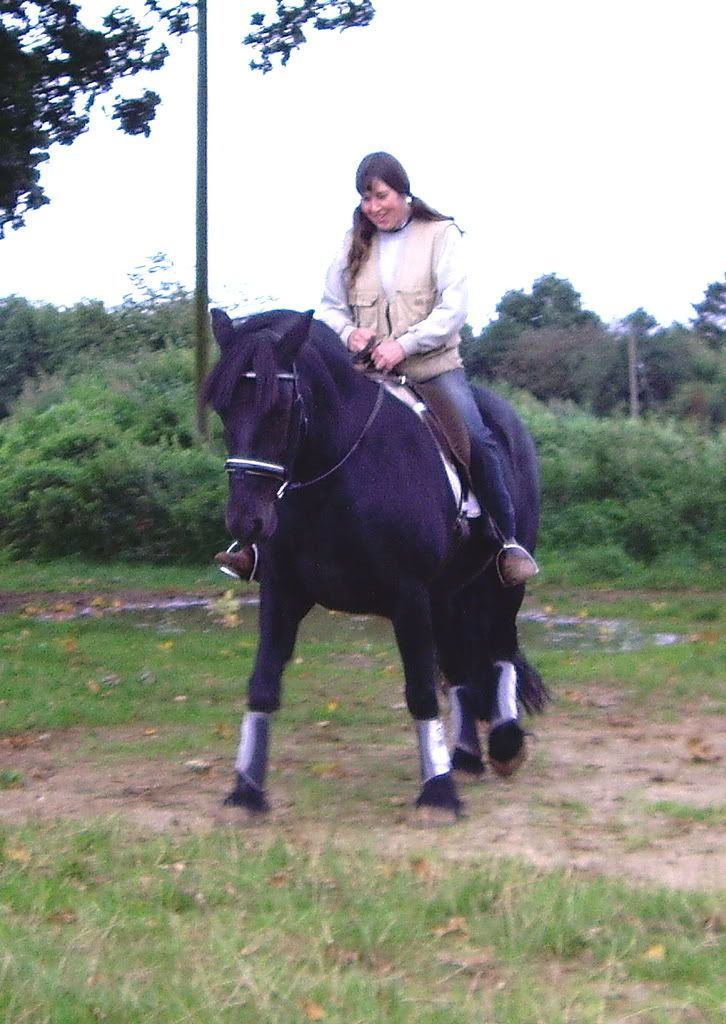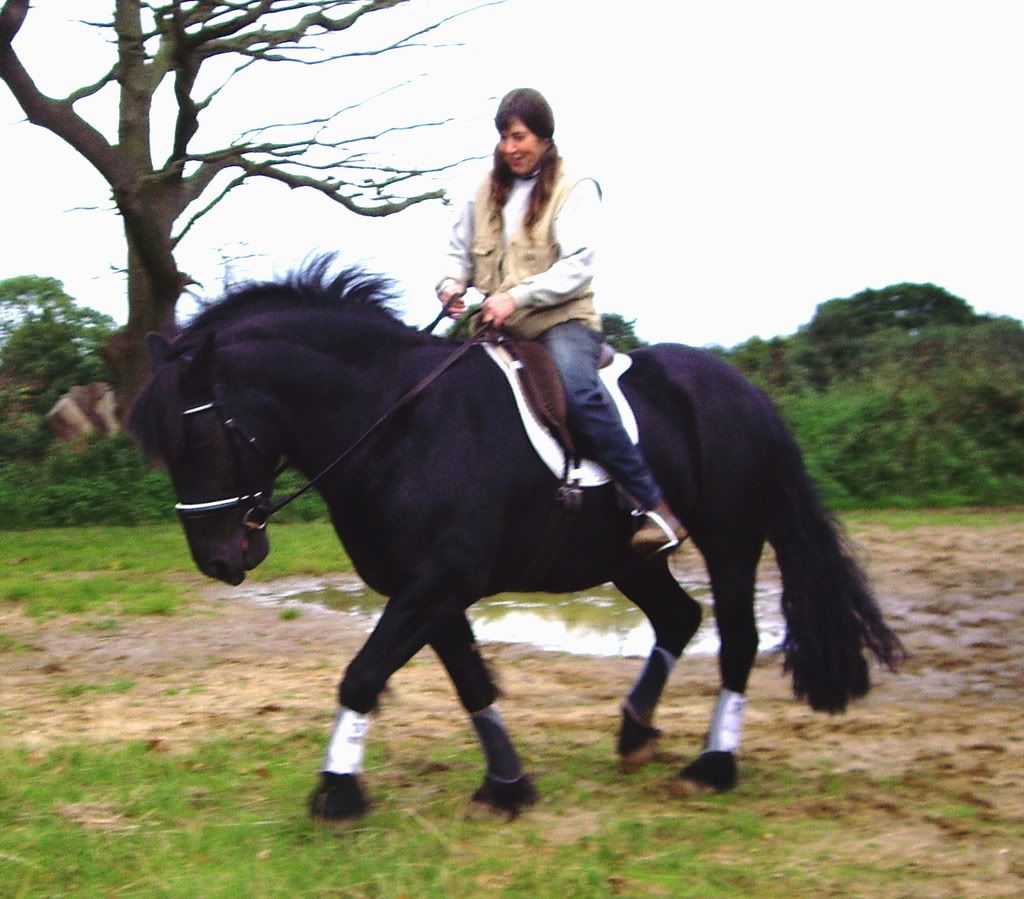 I know that he has dropped a little low and behind the verticle in a few, and I need to push him 'up' a bit more in those moments, but he is never heavy in my hand. The most remarkable thing about yesterday was it was blowing a gale - the sort of conditions I wouldn't even have dreamed of trying to work him in the school in a few months ago. He stayed soft and round and relaxed the whole time, and kept his head still and bent in the direction I asked for - no small ask when things are blowing about and you can't see properly one side. He never worried or lost concentration for a second, and I never HAD to give him the reins once. That is just such massive progress in such a short space of time. I am SO PROUD of him I could BURST!!!!!!!!!!!!!
By the way, that grooming box you can see in some of the photos is my mounting block. It's very, very strong, and the reason I know that is because Jack decided it was his turn and climbed onto it himself the other day, both front feet! I was terrified it was going to collapse under him - he weighs about 580 kgs!!! He looked very impressive up there!